Metal Engraving Machine Sino Scan Head Fiber Laser Marking System Promotion Price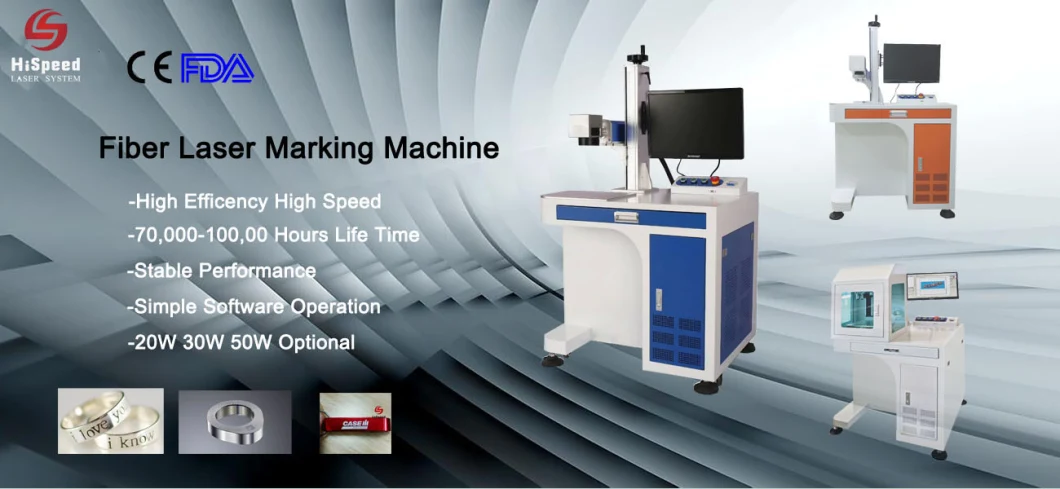 While talking about laser marking machine, maybe some people feel unfamiliar?
But you will find: phone shell, Logo,

bottle

, bar code, keyboard, TV, switch, refrigerator, washing machine,

text introduction

, printing on the clothes or leather etc.. All these are marked by fiber laser marking equipment !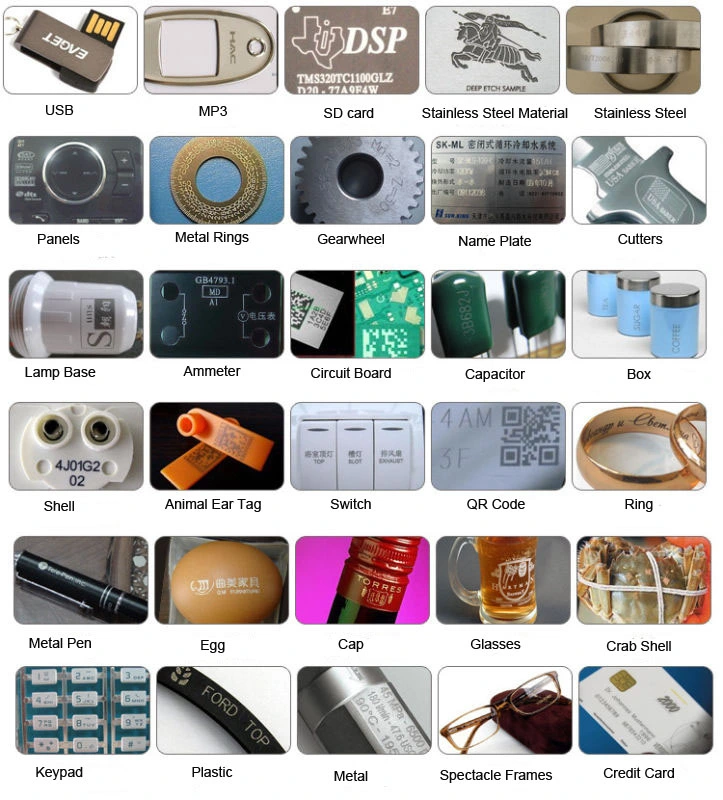 Applicable Sample Materials
Laser engraving machine can be used in electronic components, integrated circuits, mobile communications, precision instruments, glasses watch and clocks, computer keyboard, accessories, auto parts, plastic buttons,plumbing fittings, sanitary ware, PVC pipe, medical equipment, packaging bottles, etc.
√ Electrical Engineering and Electrical part and component
√ Mobile (Cover,battery,keyboard, I Phone Case)
√ Jewellery(Ring,pedeant,bracelet),eyeglass,clocks and craft
√ Building materials,PVC pipe
√ Car motor car spare part ,Insturment and meters and cutting tool
√ plastic case,aviation and aerospace,
√ Military product,hardware fitting and accessory,sanitary appliance
√ Food and beverage ,Medicine package and medical instrument,solar Pv industry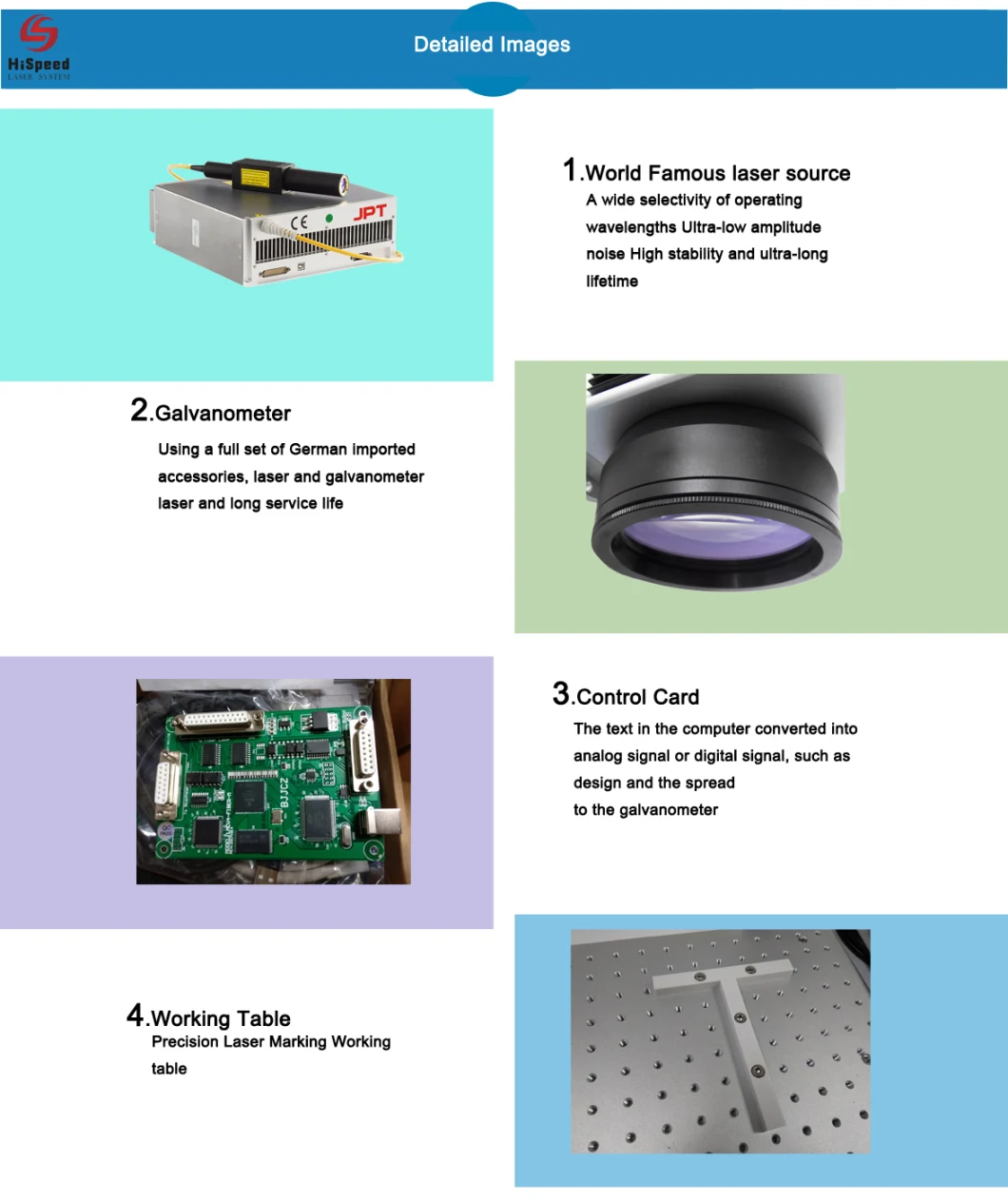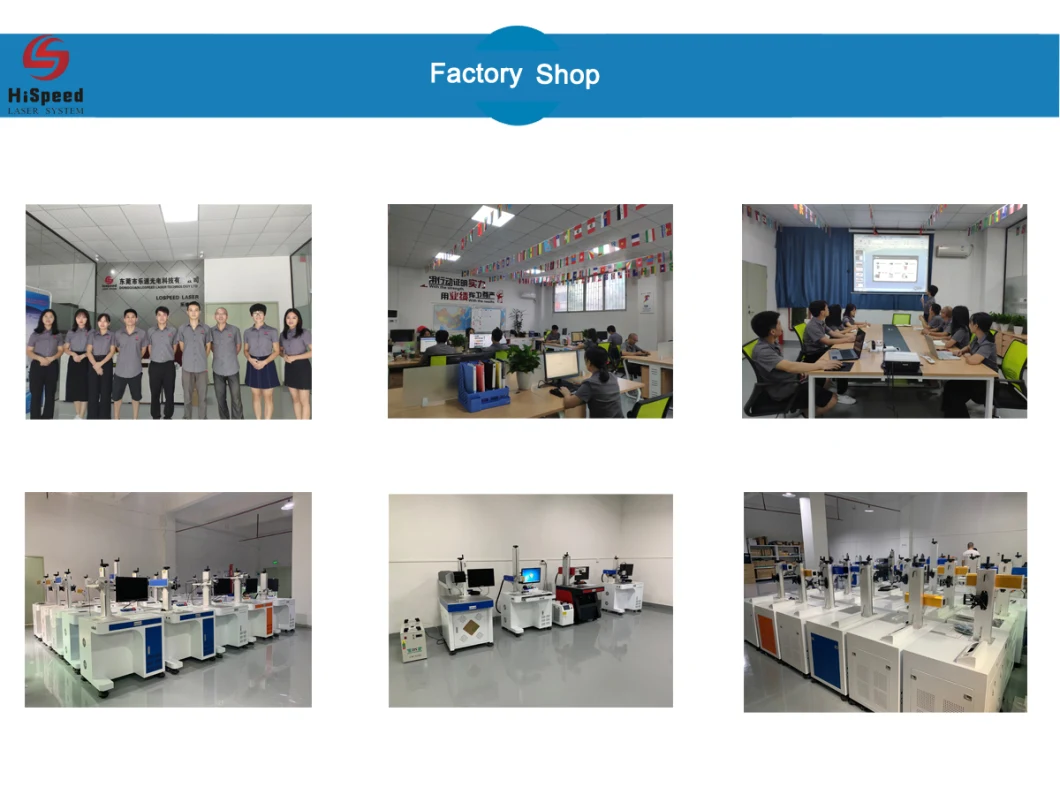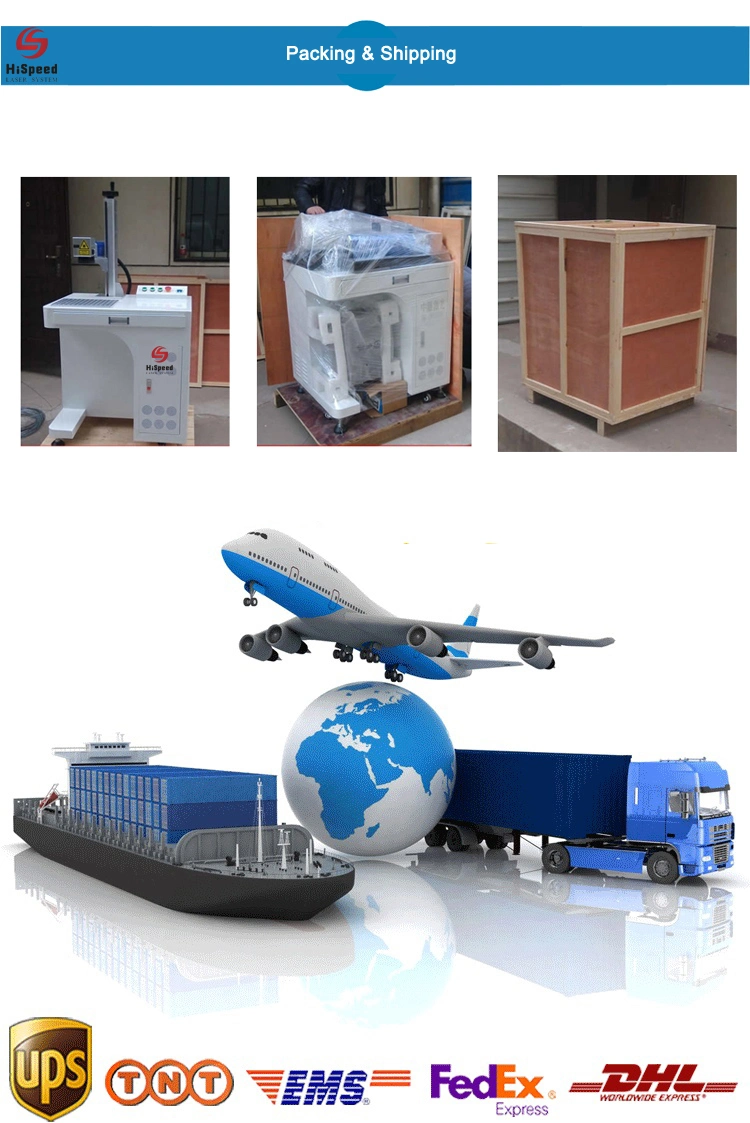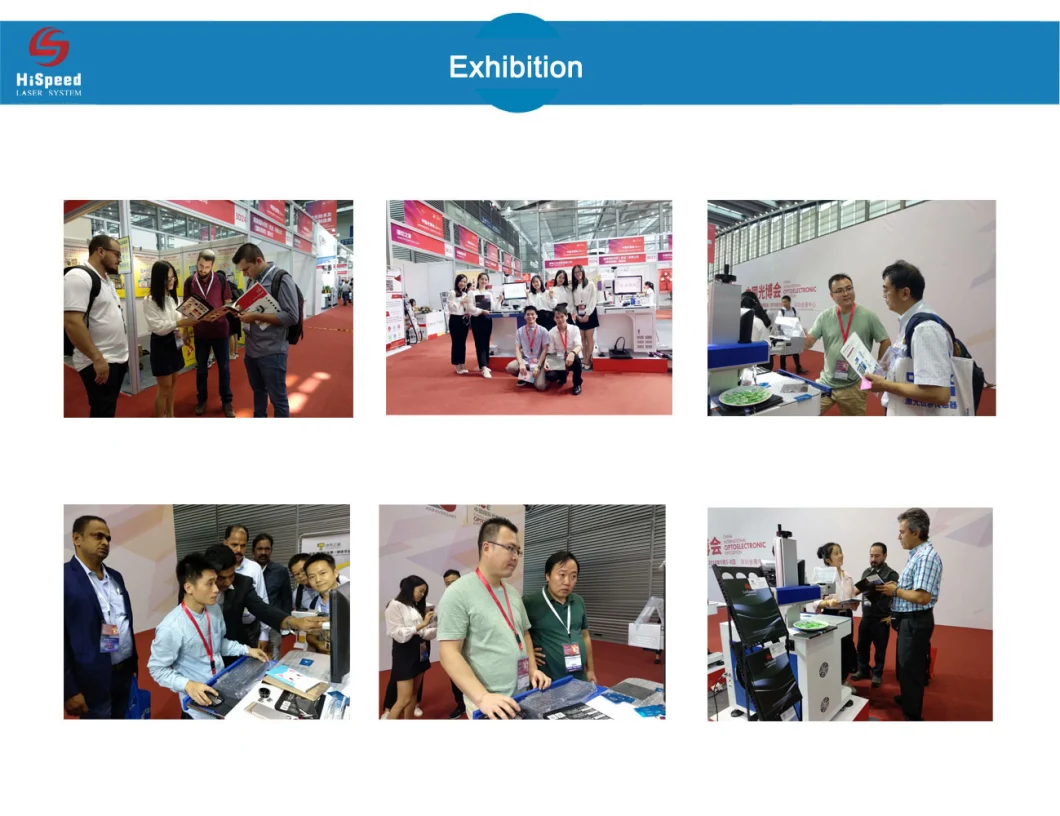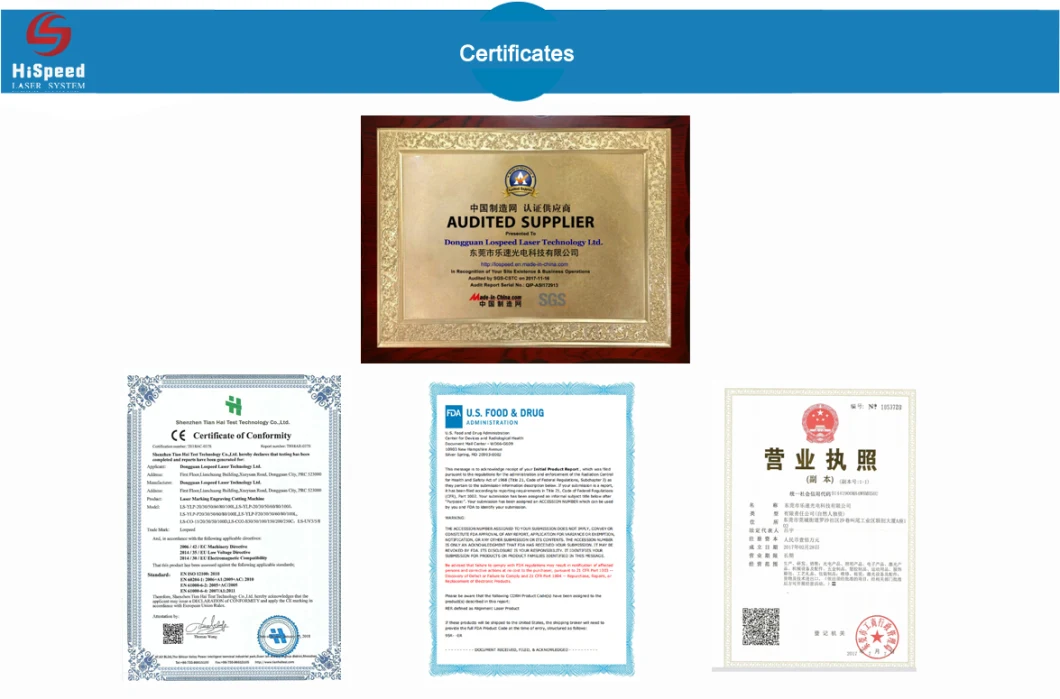 Technical Parameters
Model

LS-YLP-20L

LS-YLP-30L

Power

20W

30W

Wavelength

1064nm

1064nm

Beam Quality

M2<1.3

M2<1.3

Output Power

10%-100%(continuously to be adjusted)

10%-100%(continuously to be adjusted)

Output Frequency

20KHz-100KHz(continuously to be adjusted)

20KHz-100KHz(continuously to be adjusted)

Power Stability(8h)

<±1%rms

<±1%rms

Focus Spot Diameter

<0.01mm

<0.01mm

Engraving Range

≤400*400mm(customized)

≤400*400mm(customized)

Engraving Depth

1.2mm

1.2mm

Engraving Speed

800 standard characters/second

800 standard characters/second

Minimum Line Width

0.012mm

0.012mm

Minimum Character

0.1mm

0.1mm

Repeated Accuracy

±

0.003mm

±

0.003mm

System Operation

Windows XP/2000/98

Windows XP/2000/98

Cooling Mode

Air Cooling

Air Cooling

Environment Temperature

1

0

ºC~35ºC

1

0

ºC~35ºC

Environment Humidity

20%-80%

20%-80%

Power Requirement

220V/Singlephase/50Hz/<400W

220V/Single phase/50Hz/<400W

Life of Laser Module

100000Hrs

100000Hrs

Host Size

800mmx650mmx1435mm

800mmx650mmx1435mm
Please tell us the folowing information so that we can recommend you the most suitable machine
1.What kind of material do you want to mark? Metal parts or nonmetal material?
2.What's the maximum working area do you need?
We can provide you with 110*110mm, 175*175mm, and 200*200mm, 300*300mm, or customized as your demand.
Looking forward to your inquiry.
Contact us now and you will get surprise !