Maunsell sports Professional Roller Skating and ice skating court floor
PP interlocking flooring tile main material is Modified Polypropylene(PP) and other materials include Color Master Batches, Thermoplastic Elastomer,UV-Resistance Material, which make products have a good performance of anti-uv and anti-aging than other tiles in the market. the PP interlock floor tiles can be easily locked together, installer don't need glue and other adhesive materials. which is applied for multi purpose sport court like basketball, futsal, tennis, football, hockey, badminton, volleyball etc.. It's also widely used for swimming pool, garage, kids playground, wedding pad, backyard and other outdoor&indoor events.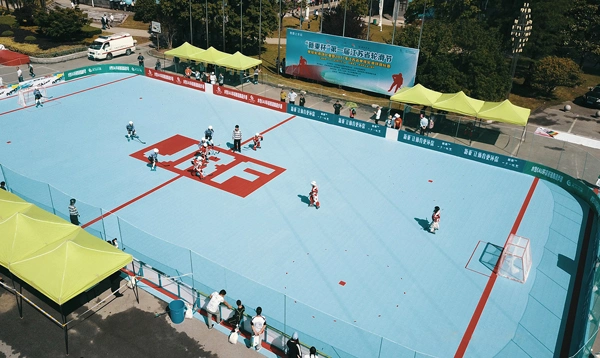 ------------------------------------------------------------------------------------------------------------------------------------
Advantage of interlocking sports floor
1 lone service life
The main material of this product is PP, anti-cold, oxidation resistance, resistance to ultraviolet radiation. This item is guaranteed around the clock (+70 -40) color lasting, bend, deformation, service life of over 15 years.
2 Green environmental protection
Tasteless, non-parasitic bacteria green products.
3 Versatility
This product is suitable for indoor and outdoor basketball courts, tennis courts, skating, soccer field, badminton, table tennis, field hockey, handball courts and other sports venues. Also applies to fitness centers, kindergartens, all kinds of leisure and entertainment. Outdoor hollow floor, powerful drainage, rain can also be used, suitable for use in rainy areas.
4 strong cushioning properties and high elastic energy
5 standard slip value
6 Cost-effective
7Easy installation, no glue, no connection tape, no screws, strong lock connection stability.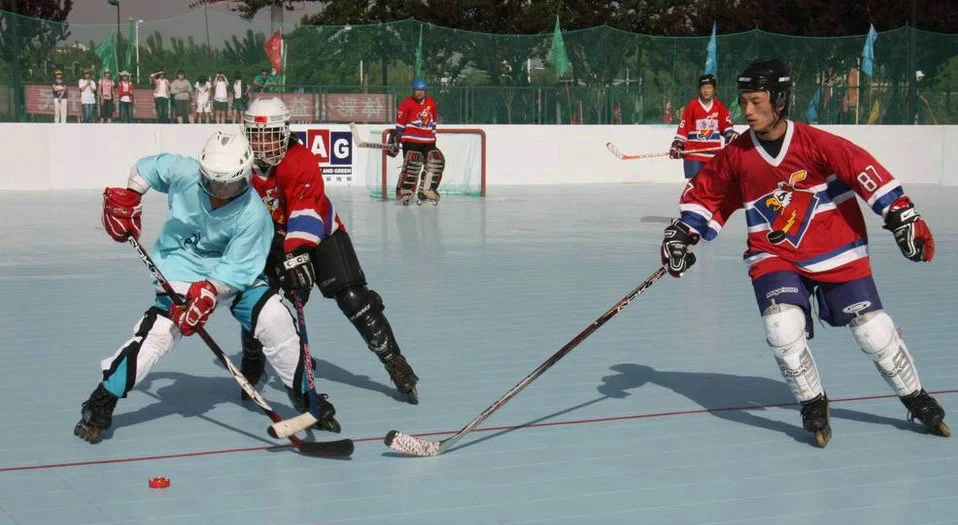 Application: Basketball court; Tennis court; Futsal court; Volleyball court; Badminton court; Multifunction court
| | | | |
| --- | --- | --- | --- |
| Model | ProGame | ProFlex | ProSpeed |
| Material | High-impact Polypropylene | High-impact Polypropylene | High-impact Polypropylene |
| Surface | Perforated | Perforated | Solid |
| Size | 250mm*250mm*12.7mm | 304.8mm*304.8mm*127.8mm | 250mm*250mm*12.7mm |
| Locking | 5 Positive Interlocks Per Side | 6 Positive Interlocks Per Side | 5 Positive Interlocks Per Side |
| Weight per Piece | 260g/pcs | 336g/pcs | 290g/pcs |
| Carton Size | 105*54*27cm | 95*64*25cm | 105*54*27cm |
| Quantity Per Carton | 10m2 | 10.76m2 | 10m2 |
| Weight Per Carton | 43.6KG/ctn | 35.5KG/ctn | 48.4KG/ctn |
| Loading Quantity | 1700m2/20'FCL | 2540m2/40'FCL | 1700m2/20'FCL |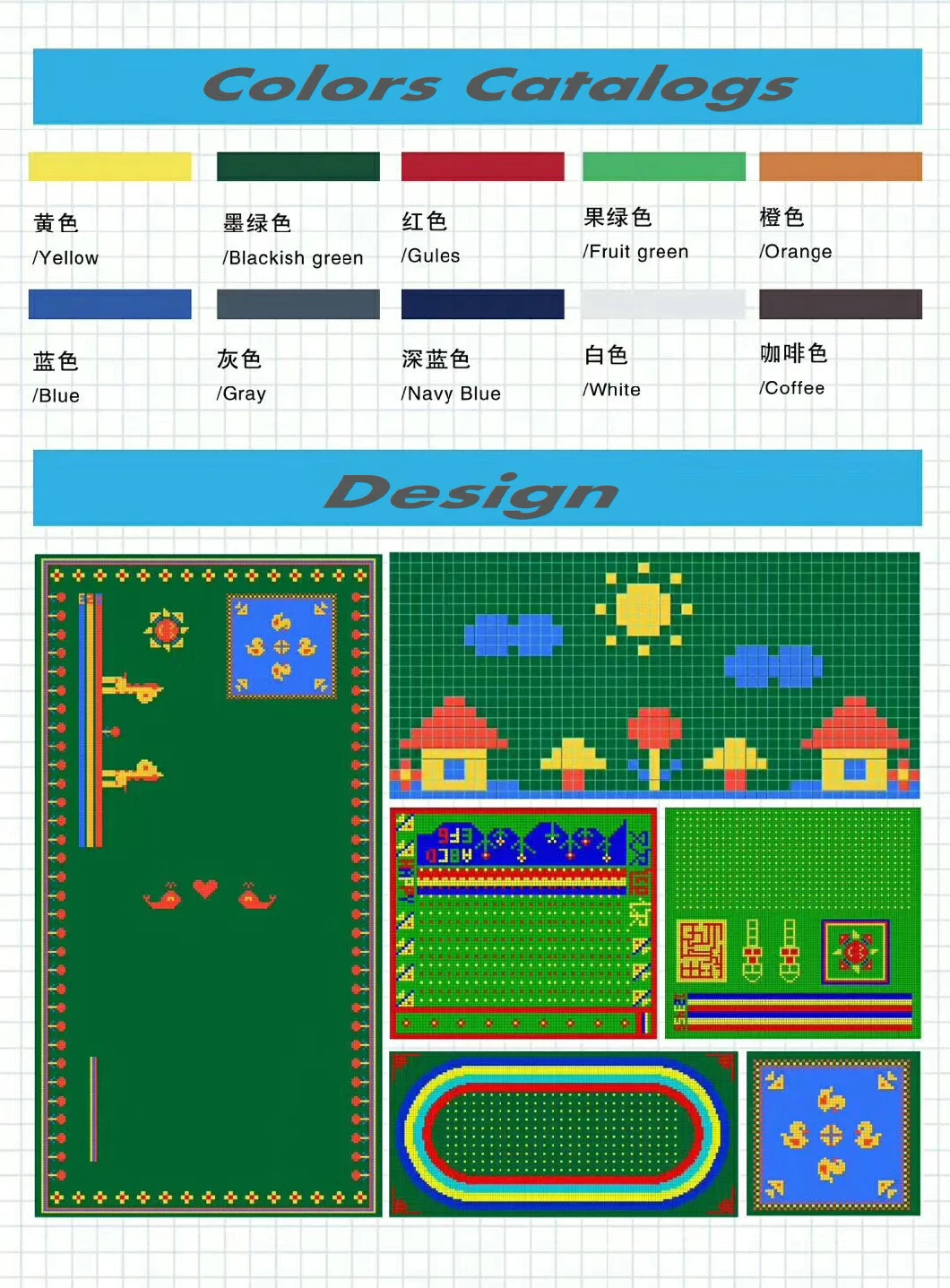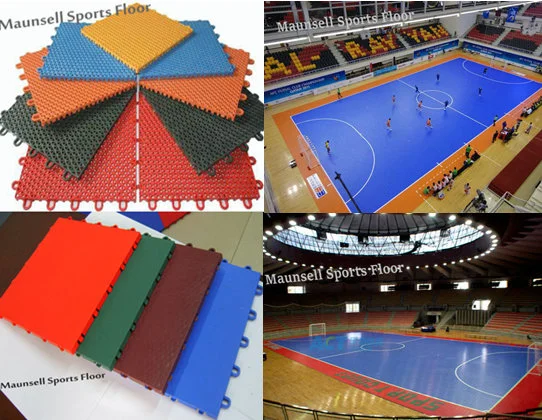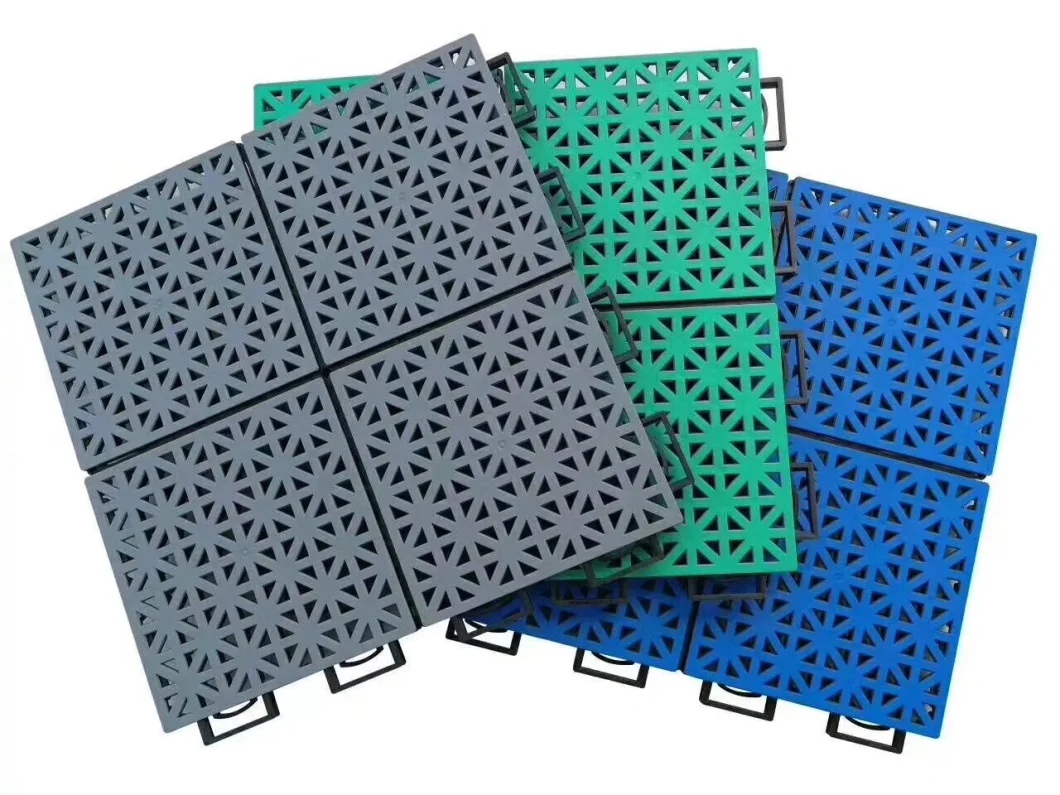 Specifications
1.made of virgin material and environment conservation products:leaf mold-resistance and technical antibacterial processing.
2.pvc one-off knife coating products
3.100% pure pvc wear-resistant coat, so it has the longest life in congeneric products.
4.quality warranty period is six years and service life is as long as ten years.
5.good mobility, anti-aging, water-proof, fireproof, slide-prevention, and be able to endure acid & alkali.
6.easy installation and maintenance.
7.olympic venues designated supplier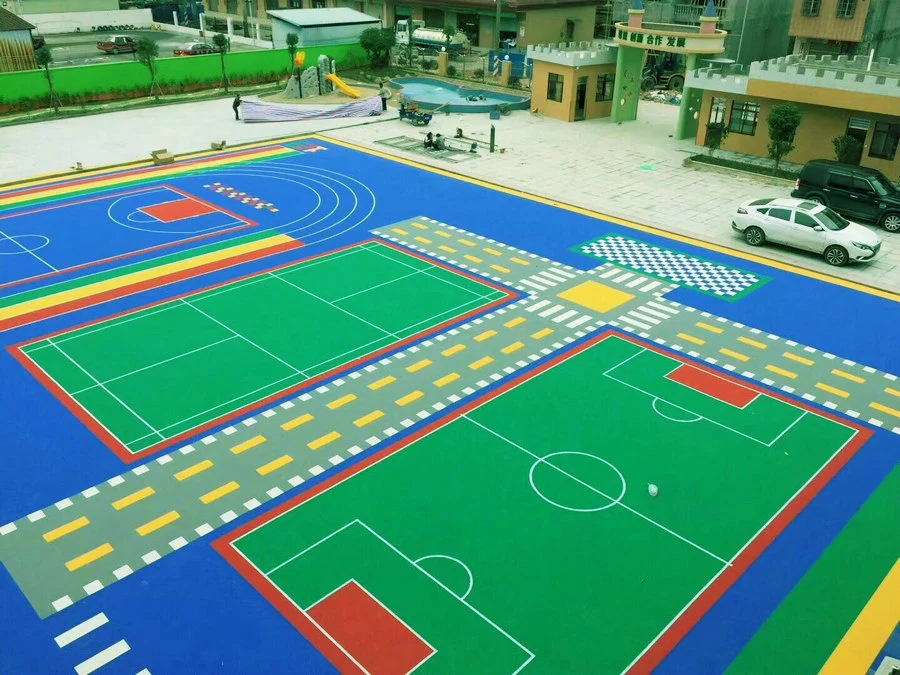 PROJECTS with CUSTOMERS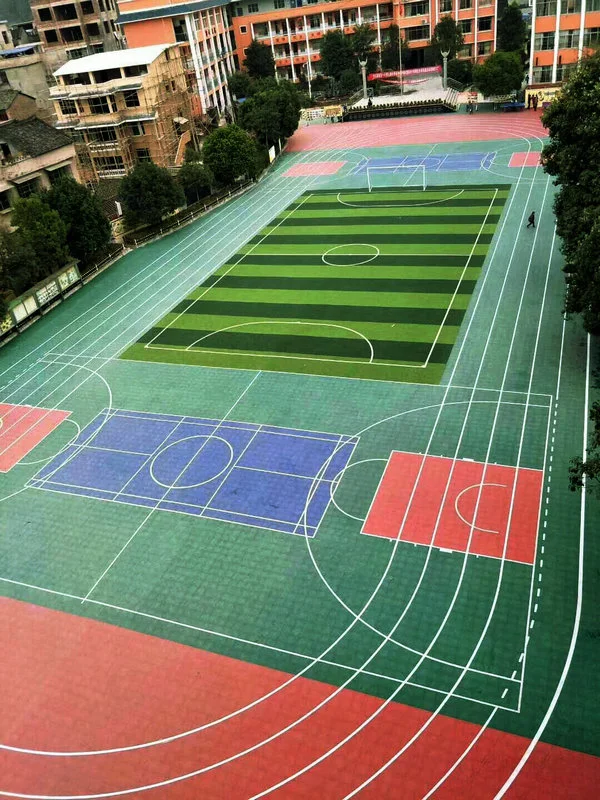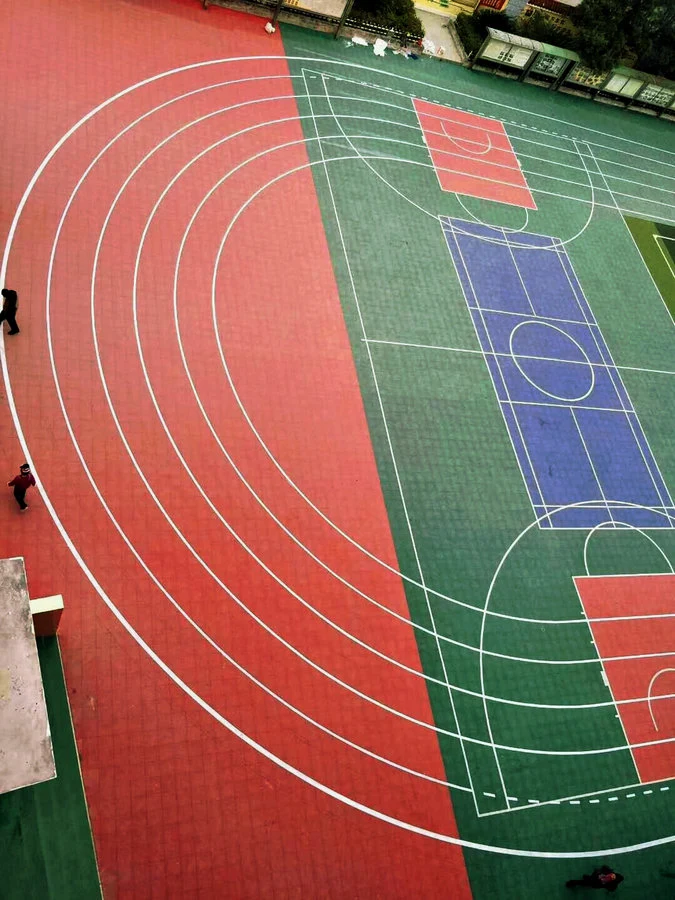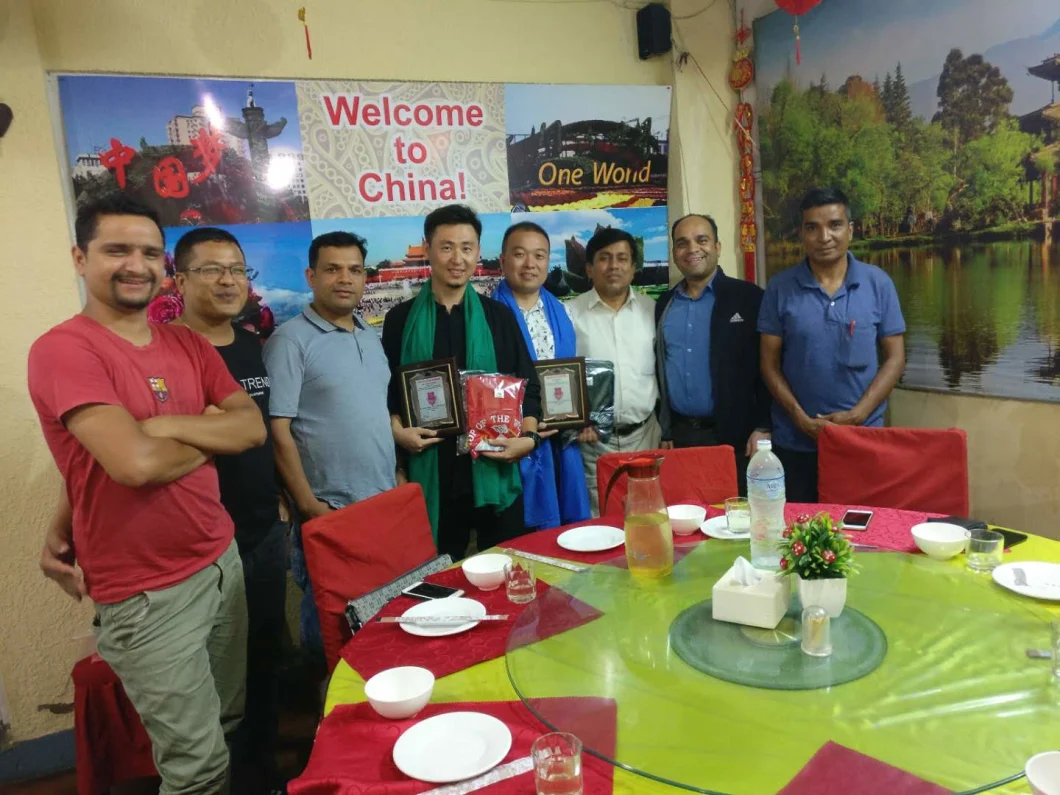 MAUNSELL SPORTS LOOKING FORWARD YOUR INQUIRY