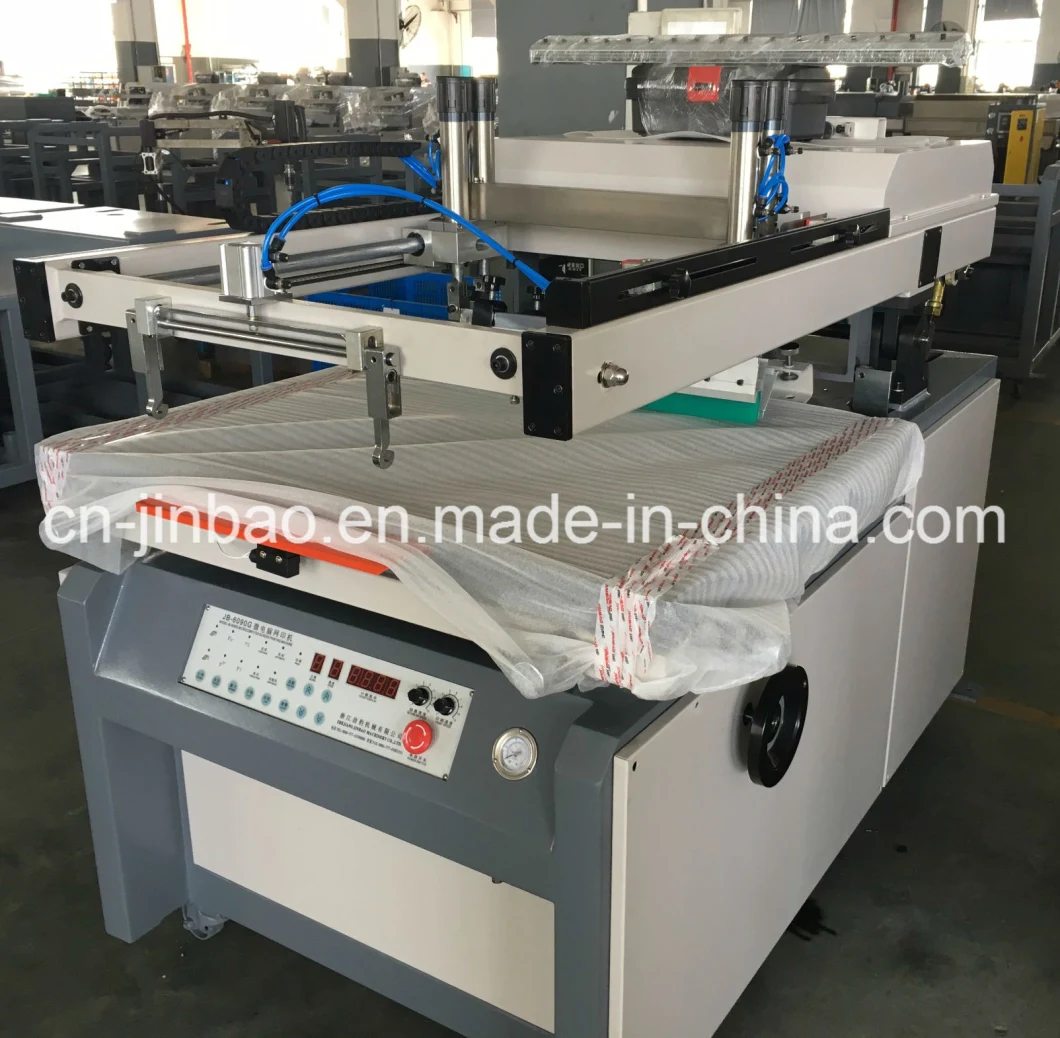 I. The printing effect is very excellent by using four air cylinders.
2. The height of screen-release device can be quickly adjusted, ensure printing precision and quality.
3. The tension pressure for printing blade, ink-return blade is adjusted separately at infinite speed, which increases the service lift and printing quality of half tone.
4. Printing stroke and half tone fixed system can be quickly adjusted to meet different printing area.
| | | |
| --- | --- | --- |
| Model | JB-6090G | JB-8012G |
| Max. printing acreage | 600x900mm | 800X1200mm |
| Max. Dimension of the frame | 950x1100mm | 1250x1500mm |
| Dimensions of the workbench | 800x1000mm | 1000x1300mm |
| Printing speed | 1200pcs/h | 1000pcs/h |
| Printing to thickness | ~25mm | ~25mm |
| Height of instant off-network | 0-15mm | 0-20mm |
| Weight(about) | 600kg | 900kg |
| Overall dimensions | 1600x1200x1300mm | 1900x1400x1400mm |
| | 3P 380V 50HZ | |
| Printing motor | 0.75kw | 1.1kw |
| Printing shaft | 0.75kw | 1.1kw |
| Wind machine | 1.1kw | 1.5kw |
| Power | 2.6kw | 3.7kw |